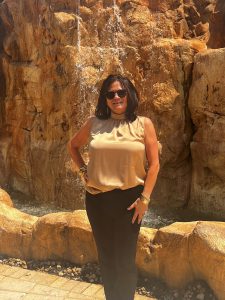 Pam Barry has been with KW Property management and Consulting for 3 years. Prior to joining our staff at Paseo, Pam was the Activities Director at Village Walk of Naples. Pam was very instrumental in developing and managing a calendar of events and activities where she vastly improved attendance and participation. Her ability to communicate and interact with the residents enhanced the lifestyle of her community.
Beyond her energy and humorous personality, Pam's creativity and enthusiasm will quickly be impacting the Paseo community.
Pam moved to beautiful, sunny Naples from the Boston area with her husband Scot and her 3 cats 4 years ago and has not looked back!